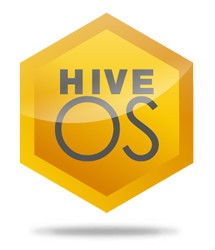 All Aerohive devices support the feature-rich HiveOS Cooperative Control architecture. HiveOS enables Aerohive devices to organize into groups, or "hives," which allows functionality like fast roaming, user-based access control and fully stateful firewall policies, as well as additional security and RF networking features – all without the need for a centralized or dedicated controller. HiveOS has two primary feature sets – Wi-Fi Features and Routing Features
HiveOS Wi-Fi Features
HiveOS Wi-Fi features provide a host of leading wireless network features, including SLA compliance, airtime management and built-in spectrum analysis, all without a controller.
HiveOS Routing Features
HiveOS Routing features enables Aerohive branch routers to deliver all the remote office network functionality that teleworkers and branch offices need in a zero-touch deployment model, including full Layer 3 IPSec VPN tunnels, 802.11n functionality, patent-pending Cloud Proxy security services and granular Network Flow-based firewall capabilities.
Wi-Fi Features
Cooperative Control
All network operations supported without a controller
Lower cost, higher performance
Radio Resource Management for automatic channel selection and power control
Auto-discovery and configuration of HiveAPs
Fast and secure L2 and L3 roaming
Foundation for resilient and highly available WLAN services
Full capabilities on every HiveAP
HiveOS includes enterprise-class features, delivered without licensing cost and hassle, on every HiveAP:
Secure fast roaming (L2 and L3)
Radio resource management
Band steering and load balancing for high-density network deployments
Stateful firewall with application layer gateways (ALGs)
Web server for guest access – Captive Web Portal
Flexible interaction with user databases: RADIUS server, RADIUS Caching, native directory integration, and SIP2 databases for libraries
Full QoS
Spectrum Analysis
WIPS
Rogue detection and mitigation
Client Health Score
At-a-glance display of the quality of client connections
Includes easy-to-understand icons that enable a quick view of radio, IP network, and application status
Service Level Assurance
Performance Sentinel built into every AP enables real-time tracking of performance per user, or per application
System can be enabled to automatically take action to boost performance of mission-critical applications
Dynamic Airtime Scheduling
Improves performance in mixed networks by providing preferential access to the fastest client devices
Gets fastest clients off the air quickly, to enable superior performance in a mixed a/b/g/n client environment
Private PSK
Generates easy-to-deploy, one-time security keys for guest or intermittent use
Routing Features
Layer 3 IPSec VPN
Remote users can connect all authenticated devices with corporate resources
No need to install IPSec or SSL VPN software on client devices
Complete security comes from local intelligence, cloud security services and mobile device management
Cloud Proxy
Ensures security of branch office communications without the need for security appliances at each site
Eliminate web proxy information on every end user device.
Greatly reduces bandwidth costs
Eliminates the need to route traffic back to central location for filtering
Network Flow-based Stateful Firewall
Enforces policy at the network level
Combines user identity and mobile device management, so access is based identity and device type.
Network Flow-based Stateful Firewall
Enforces policy at the network level via a combination of user identity and very granular mobile device management.
Access based on who they are and the type of device that they are using.
Network-as-a-Service Offering
One year subscription enables flexible deployment of branch routers without CAPEX