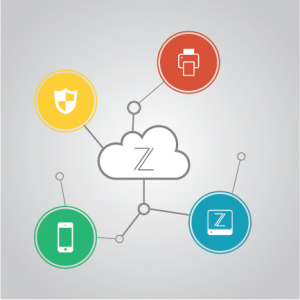 Zatar offers a three-pronged approach to the IoT platform, focusing on three main components: front end applications and open APIs. The three components are core to the entire Zatar platform solution and center on the 4Cs: create, control, connect and collaborate. By addressing the 4Cs across the entire platform, Zatar provides businesses real-time insight into critical business processes.
Zatar allows you to easily CONNECT and COLLABORATE with other enterprise applications and quickly CREATE meaningful solutions that can be CONTROLLED with a wide variety of tools to help optimize efficiency and improve customer experiences.
Connect
Use our open API to develop apps that provide real-time insight into business operations. Create rich user experiences that provide insight and solve complex customer challenges.
Control
Keep an eye on your assets and monitor their performance, even when you're not there. Access your IoT devices and their data from anywhere virtually any time. From sensor status to device activity and analytics data, the Zatar family of IoT applications gives you the power to see your devices and control their data.
Create
Design smarter IoT devices that can provide useful data. Use the Zatar device API to harness the power of standards (CoAP, LWM2M) so your devices can continue to communicate even when there is decreased energy or limited bandwith.
Collaborate
See how the key components of Zatar collaborate together to provide complete IoT solutions. Zatar offers an IoT platform on which devices can share their data and you can turn that data into something meaningful.
The time to implement an IoT strategy is now.